Journal of TCM difundirá I Congreso Iberoamericano APETN online de Acupuntura y Medicina China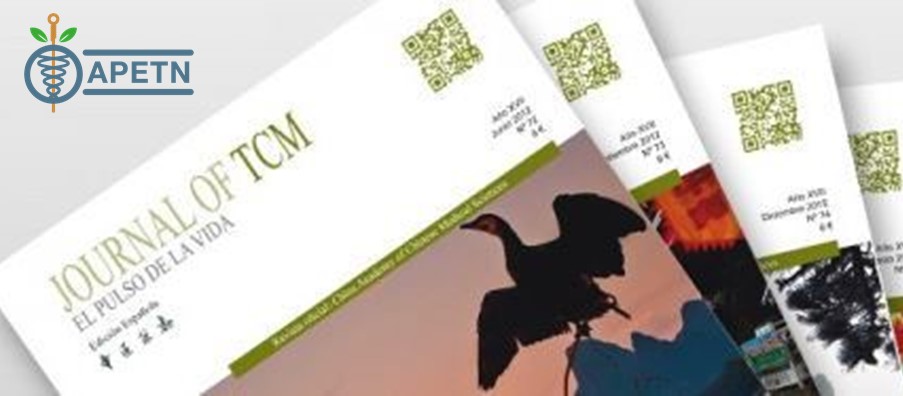 5 de octubre del 2020
APETN
Alfredo Lorite, Presidente de APETN - Asociación para la promoción de eventos en Terapias Naturales y Claudia Skopalik, directora del Journal of TCM en español, han firmado un convenio de colaboración.
Journal of TCM "El Pulso de la Vida" es una revista trimestral de artículos y trabajos de investigación en el campo de la medicina china y acupuntura a nivel internacional, además de noticias de actualidad, editada y publicada en España gracias a la Fundación Europea de MTCI durante más de 20 años ininterrumpidamente. Es la versión española del Journal of TCM, prestigiosa revista especializada en medicina china y editada por la China Academy of Chinese Medical Sciencies de la R.P.China desde 1955.
Journal of TCM en español difundirá la publicidad del I Congreso Iberoamericano APETN online de Acupuntura y Medicina China y las noticias más relevantes que puedan derivar.
---